we are going to list down the best 10 routers in Bangladesh under 3000 Taka. We have considered a number of factors and come up with what we believe is the most accurate list possible. You can also find links to buy these products from popular online retailers.
The internet is a very important tool for people living in today's society. In fact, it has become an integral part of our daily lives. It allows us to connect with friends and family that live far away, do research on any topic imaginable, and buy things from all over the world without ever leaving the comfort of our homes. The only problem is that not everyone can afford a 3000 taka router! That's why we have compiled a list of 10 routers under 3000 taka so you don't have to worry about breaking your budget just because you want to stay connected.
Let's get started!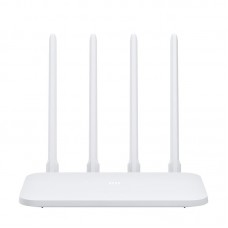 Xiaomi MI 4C R4CM 300 Mbps 4 Antenna Router (Global Version)
Transmission Rate 300Mbps
Frequency 2.4GHz
Four 5dBi Antennas
Xiaomi MI 4C R4CM price 1,149৳
This Xiaomi MI 4c Router is perfect for those who are looking to upgrade their home network. It includes four high gain antennas, supports single-band (2.4GHz) WiFi with speeds up 300Mbps and three MIMO technology which provides stronger signals! The intelligent speed limit function allows you faster performance while watching over your network ensures its safety from outside interference or attacks on the inside through security features like smart management software remote control capabilities along with an Qualcomm QC8561 processor providing best possible processing power so users can enjoy lag free browsing experience at all times – even if they have multiple devices connected simultaneously!.
Xiaomi Mi 4A (Gigabit Edition) 1200Mbps Dual Band Global Version Router
Single Core CPU
High Gain Antennas 4
Frequency: 2.4GHz & 5GHz
Wireless Dual Band
01 year warranty
Xiaomi Mi 4A (Gigabit Edition) 1200Mbps Price 2,650৳
The Xiaomi MI 4A AC1200 Dual Band Router offers a high-speed connection with its single Core CPU and dual core processing. It can reach speeds up to 1167Mbps, making it perfect for people who want faster internet access in their homes or offices alike! The 2GHz band supports longer range but does not have as much coverage through walls which is why the 5GHz mode was implemented on this device – you'll be able play HD videos without any problems while gaming too thanks again these two frequencies working together so well by supporting 802.11ac technology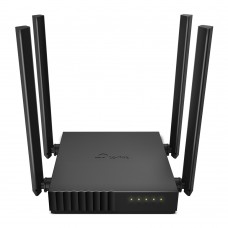 Tp-Link Archer C54 AC1200 Dual Band 4 Antenna MU-MIMO Beamforming Wi-Fi Router
Multi-Mode 3-in-1, Compact and Mountable
4× antennas & Beamforming delivers
Mode: Router, Access Point & Range Extender
IPv6 Supported, Parental Controls
2,500৳
The Tp-Link Archer C54 AC1200 MU-MIMO Beamforming Wi-Fi Router is perfect for those who need a router that has fast download and streaming speeds. This device features four antennas which deliver extensive coverage, as well as reliable connections with your devices to ensure you never have any problems while browsing the internet or downloading large files! The specialized beamforming technology also means no more dead spots in your home WiFi network – this thing covers everything from fridge/TV up through bedrooms without missing out on anything important.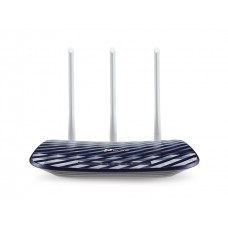 TP-Link Archer C20 AC750 Dual Band Router
4 10/100Mbps LAN ports
1 10/100Mbps WAN port
01 Year Warranty
9V/0.6A(EU), 9V/0.85A(US)
TP-Link's Archer C20 price 2,200৳
TP-Link's Archer C20 Dual Band WI-Fi Router is the perfect choice for a modern home, offering broad coverage and stable signal. This AC750 router provides features not found on other routers at this price point – 3 external antennas provide additional range so you can stay connected from any location in your house while also eliminating dead spots that may occur due to 2G networks or outdated DSL lines! With its high maximum speed of 750Mbps combined between both bands (2.4GHz 300 Mbps + 5 GHz 433Mbps), it will be hard not being able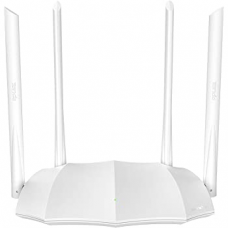 Tenda AC5 AC1200 Smart Dual-Band WiFi Router
4x 6dBi external high-gain antennas
Frequency 2.4 GHz & 5 GHz
Smart Sleeping Mode
Smart LED on/off
Warranty 01 year
Tenda AC5 AC1200 price 2,150৳
The Tenda AC5 WiFi Router is a perfect choice for those looking to upgrade their home network. Equipped with four powerful dual band antennas, it can provide you smooth 4K HD videos and online gaming without any lag time or interruption! For better performance the router has been equipped by using 1GHz high frequency CPU that utilizes 28 nm technology making them faster then ordinary routers out there today
The quality assurance warranty ensures customer satisfaction so they won't have anything but satisfied customers which makes this product stand apart from others as well because unlike many other models of wifi routers on offer right now at such affordable prices.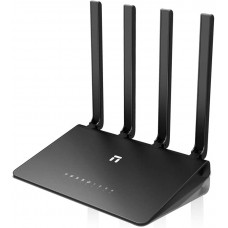 Netis N2 AC1200 Dual Band 4 Antenna Gigabit Router, Access Point, Repeater
Simultaneous 2.4GHz 300Mbps & 5GHz 867Mbps connections
802.11a/b/g/n/ac devices
Multiple modes: AP, Repeater, Client
4 x 5dBi high gain antennas
01 year warranty.
Netis N2 AC1200 Dual Band Price 2,950৳
The Netis router N2 is equipped with the next generation 802.11a/b/g/n Wi-Fi technology, and offers you dual band connection that can reach 867 Mbps wirelessly over each specific frequency range (5GHz: up to 300Mbps; 2.4 GHz: Up To 150 Mpbs). This makes it ideal for those who need fast downloading speeds as well as Internet calling or HD video streaming! The device also comes preinstalled with full gigabit ports – 10 times faster than Fast Ethernet connections which means less time waiting around at airports trying desperately not lose your luggage because of reduced bandwidth capacity on their allotted power cord length limit.(I'm sure we've all been there once…)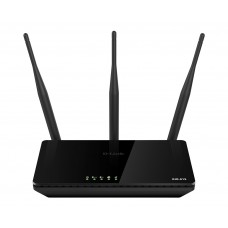 D-Link DIR-819 AC750 Dual Band Router
Next Generation Wireless Technology
3 High-Gain Antennas
Backward Compatibility
up to 750 Mbps
03 years of warranty
2,100৳
The D-Link DIR-819 AC750 Dual Band Router is an incredible device, perfect for expanding your network's reach. This router comes with Next Generation Wireless Technology and will not disappoint! With three high gain antennas that provide maximum range around the house while delivering fast wireless speeds (up to 300Mbps on 2.4GHz + 433Mbps in 5 GHz), this product has everything you could ask from it when looking into buying new networking equipment or updating old ones at home without having any compatibility problems related both backward/forwards interfaces covered by its Wired Connectivity option allowing four 10/100 Fast Ethernet ports providing easy access between wired devices connected directly onto them through input cables utilizing ethernet cable type A–type MTP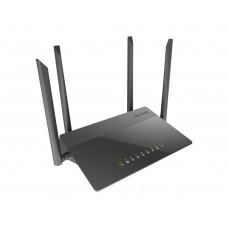 D-Link DIR-841 AC1200 MU-MIMO Wi-Fi Gigabit Router (4 Antena)
Gigabit Ethernet WAN port, Fast Ethernet LAN ports
Up to 300Mbps for 2.4GHz
up to 867Mbps for 5GHz
IPV6 Support
2,625৳
Conclusion
There are plenty of WiFi routers under 3000 taka in Bangladesh. You can find the best budget router for your needs on the Bangladeshi market with some research and a little patience. If you're not sure where to start, we recommend looking at our list below. All these options offer more than enough power and features for most home networks or small businesses that need wireless connectivity throughout their building without breaking the bank. Now all you have to do is decide which one's right for you!